News
tralac Daily News
National news
Naledi Pandor to lead SA at G20 Foreign Ministers' meeting (Devdiscourse)
International Relations and Cooperation Minister Naledi Pandor is set to lead South Africa's delegation to the extraordinary G20 Foreign Ministers' Meeting. The virtual meeting is scheduled for Thursday, 3 September 2020.
At their Extraordinary Summit on COVID-19 held in March 2020, G20 leaders tasked the relevant officials to coordinate closely in support of the global efforts to counter the pandemic's impacts. This includes proportionate border management measures in accordance with national regulations and providing assistance where necessary to repatriate citizens. While border management is an essential element of national sovereignty, enhanced international coordination in the implementation, monitoring and phasing out of cross-border measures in the future will amplify their impact and minimise disruptions on people and trade.
SA mining through worst of Covid-19 production halts as precious metals establish price support (Miningmx)
Sibanye-Stillwater, the gold and platinum producer, said earlier this month it didn't expect a high risk of further operational disruption as a result of Covid-19 disease. The statement confirms a growing expectation that South Africa's mining sector might be over the worse of the Covid-19 pandemic the extent of which was retrospectively demonstrated in recent Statistics SA data that showed mining production for June had fallen about 28% year-on-year. According to Henk Langenhoven, chief economist at Minerals Council South Africa, the sector is "bouncing back" as measured by the volume and value of exports. Export volumes were, in fact, 28% higher in June than at the same time last year whilst the value of export sales, which had fallen to a four-year low in the five weeks following the South African government's hard lockdown, had recovered to about R40bn for the month in April, and were rising.
Localisation: Supporting a strong recovery in SA manufacturing (Marketing and Media South Africa)
Many people re-discovered their enthusiasm for local production during the disruptive, bewildering early days of the pandemic. The result is 'localisation', an emerging global trend that could revitalise local factories. Shannon Gernetzky, sector head of industrials at Standard Bank, and Sean Wegerhoff, lead, industrial advisory at Standard Bank, state that if we respond quickly and wisely, there are three obvious benefits: economic resilience, more balanced trade, and greater fixed investment.
Kenya Airways posts record half-year loss (East African Business Week)
Kenya Airways had been badly affected by the global COVID-19 pandemic over the past six months with a recorded loss of about US$132 million from flight disruptions that led to the grounding of aircraft. The airline management said last weekend that the passenger numbers dropped by 55.5% to 1.1 million in contrast with 2.4 million over the same period last year, hurting revenues. "The 2020 results will be significantly negatively impacted because of the projected suppressed air travel demand. We project the demand to remain at less than 50 per cent of 2019 for the rest of the year," added Joseph. "Operations were severely impacted by the COVID-19 crisis resulting in depressed half-year results," said Kenya Airways chairman Michael Joseph.
Kagwe denies role in Kemsa Covid-19 supplies cost inflation (Business Daily)
The Health ministry Cabinet Secretary has refuted claims that he directed the Kemsa management to procure Covid-19 materials from select companies at exorbitant prices.Mr Mutahi Kagwe and his Principle Secretary (PS) Susan Mochache told Parliament that whereas he exerted pressure on CEOs of institutions that directly handle Covid-19, he did not direct anyone to break procurement laws and award specific companies' lucrative tenders.
July mobile money deals cross Sh400 billion mark (Business Daily)
The value of monthly mobile money transactions crossed the Sh400 billion mark for the first time in July, official data shows. Central Bank of Kenya (CBK) data shows that the transactions that include cash transfers and payments for goods and services amounted to Sh450.98 billion, reflecting a 14.96 percent increase from Sh392.17 billion in June. Analysts link the record high in the month to the increased volume of trade as the economy continues to reopen following the easing of some restrictions from May, while there has also been an increase in the use of cashless payments in the country as people avoid handling cash to prevent the spread of the respiratory virus.
Kenya ranked easiest target in Africa for cyber attackers (Business Daily)
Kenya accounted for over one out of every four of the two million online attacks in Africa ahead of Nigeria and Egypt as cybercriminals use Covid-19 information to gain unauthorised access to devices and networks, new data from Kaspersky has revealed. "When summarising the results of the first quarter, we assumed that COVID-19 would be the main topic for spammers and phishers for the past few months. And it certainly happened. While there was the rare spam mailing sent out without mentioning the pandemic, phishers adapted their old schemes to make them relevant for the current news agenda, as well as come up with new tricks," says Tatyana Sidorina, security expert at Kaspersky.
Spain takes over from India as Nigeria's top export destination (Nairametrics)
Spain took over from India as Nigeria's top export destination in the second quarter (Q2) of 2020. The European nation got 14% (N310.7 billion) of the total export trade of Nigeria in Q2 as against the 9.87% (N402.93 billion) recorded in Q1 2020. Next is the Netherlands with 10.98% (N243.6 billion), up from 9.72% recorded in Q1 2020. While China received 9.93% share (N220.35 billion), India got 8.81% (N195.5 billion), down from the 15.61% (N637.53 billion) seen in Q1. South Africa got 7.76% (N172.19 billion) share within the same quarter.
Chinese investors urged to explore Zambia's gemstone, emerald sector (CGTN Africa)
Chinese enterprises should consider plowing their investment in Zambia's vast gemstone and emerald sector which was yearning for more investment, an industry body said on Wednesday. The Emerald Production Watch of Zambia believes that Chinese enterprises will make huge returns if they invested in the country's gemstone and emerald sector. Kafimbwa Musa, the organization's president, said the country has many dormant emerald mines which the government should repossess and give to serious investors from foreign investors such as Chinese.
EU ambassador says renewing budget support to Zimbabwe 'impossible' (Devex)
The government of President Emmerson Mnangagwa has "indicated that they would be interested in reverting back to budget support," EU Ambassador Timo Olkkonen told Devex in an interview last week. The EU stopped sending money directly to government coffers in the southern African nation in 2002, citing violations of human rights and democratic principles under then-President Robert Mugabe. Three years ago, when Mnangagwa seized power from his former mentor in a coup and declared the country "open for business," Brussels offered the prospect of greater assistance in exchange for free and fair elections.
---
Regional and continental news
Assembly approves Vote-on-Account of USD 19.6 million for quarter 1 of new financial year (EAC)
The East African Legislative Assembly late yesterday at a virtual sitting, approved a Vote on Account of USD 19,697,574.88 Million to support the normal operations and to cater for expenses of the EAC in the first quarter of the Financial Year 2020/2021. Three weeks ago (August 13th, 2020), the House proposed the Vote on Account goes for scrutiny by the Committee on General Purpose. EALA Speaker, Rt Hon Ngoga Karoli Martin, (then) ruled the Vote on Account be handled urgently without any further delay, but with compliance to requirements/mechanisms set out under the EAC Budget Act, 2009. Under the said law on Vote on Account, the amount to be disbursed, must not exceed one-third of the budget of the Community.
Inside Kenya's tiff with Somalia and Tanzania (The East African)
Kenya's persistent trade tiffs with neighbours may be a result of dynamics beyond the region, which could require political solutions. Two of Kenya's neighbours, Somalia and Tanzania, have recently stalled business ventures for Kenyans over alleged bad policy by Nairobi. "The priority for Kenya's foreign policy decision-makers should be on fostering better relations with its neighbours, however difficult this may seem at the moment." Trade expert Peter Mwencha told the Nation changing dynamics in the EAC (where Tanzania and Kenya belong) and the Intergovernmental Authority on Development (where Kenya and Somalia belong) have contributed to the persistent tiffs.
Trade Minister to address 1st Africa Automotive Forum today (GhanaWeb)
Ghana's Trade Minister, Alan Kyeremanten, is expected to deliver the keynote address at the first Africa Automotive Forum for the African Association of Automotive Manufacturers. (AAAM) The forum which will be held virtually on Wednesday September 2 2020, from 14:00 pm–15:30 pm forms part of a long-term goal to unearth the potential of Africa in the automotive industry to become a powerhouse. The theme for day one of the forum will tackle; 'Enabling the automotive policy by government'.
Africa's Gathering Debt Storm by Cobus van Staden (Project Syndicate)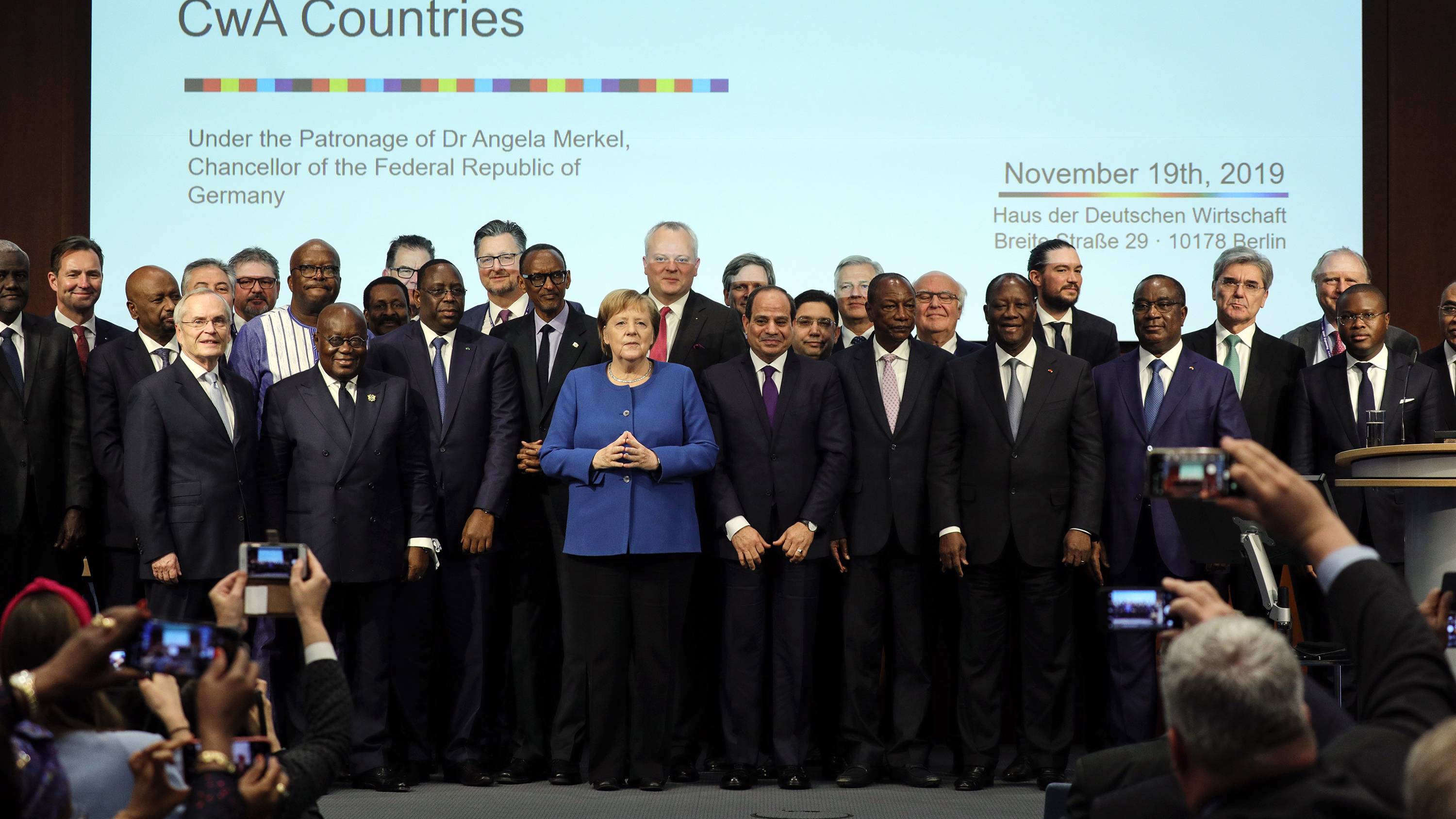 The COVID-19 crisis is pushing Africa to the financial brink. African governments are under pressure to continue servicing their external loans, leaving them with few resources to confront a historic pandemic and its economic fallout. Without external support – specifically, a comprehensive repayment freeze – some African economies will buckle under their debt burden. The resulting domino effect could imperil the entire continent's development and harm richer countries, too. The international community's response so far has been mixed. The most notable step so far – the G20's Debt Service Suspension Initiative (DSSI) for the world's poorest countries – covers only official bilateral debt. But 61% of African DSSI countries' debt-service payments this year will go to private creditors, bondholders, and multilateral lenders like the World Bank. And, despite the G20's assurances, some countries joining the DSSI were subsequently downgraded by global ratings agencies.
New collaboration between Novartis and Africa Medical Supplies Platform to facilitate supply of COVID-19 related medicines (CNBCAfrica.com)
Novartis and the African Union (AU) through the Africa Medical Supplies Platform (AMSP) have announced a new collaboration to facilitate the supply of medicines from the Novartis Pandemic Response Portfolio to the AU member states and Caricom countries. The AMSP portal is an online marketplace that enables the supply of COVID-19-related critical medical equipment in Africa. It was developed under the leadership of the AU Special Envoy, Strive Masiyiwa and powered by Janngo, on behalf of Africa Centres for Disease Control and Prevention (Africa CDC). The platform was also developed in partnership with African Export-Import Bank (Afreximbank) and the United Nations Economic Commission for Africa (ECA). "Together, we are aiming to accelerate and expand access to affordable essential medicines in Africa to meet the very urgent patient needs across the continent as it continues battling this pandemic."
Absa commits to growing African trade with award-winning online platform (Cape Talk)
Absa, recent winners at Global Finance's 2020 World's Best Corporate/Institutional Digital Banks Awards in Africa, is transforming trade on the continent. The group is broadening access to trade finance by digitising its trade finance offering, ensuring increased trade opportunities that boost economic growth in Africa. "Trade is critical to Africa's growth," says Michelle Knowles, pan-African head of trade finance product at Absa Corporate and Investment Bank. It has been hindered by a lack of access to trade finance, despite growing demand for products that give importers and exporters multiple ways of financing trade transactions and a range of proven risk mitigation options. "We are accelerating our efforts to meet the demand for trade finance and be a key provider of trade finance on the continent to enable the [African Continental] Free Trade Agreement."
Women Traders Want Borders Reopened (Liberian Daily Observer)
Businesswomen in two of the four Mano River Union countries have called on their respective governments to consider reopening the borders as the economic difficulties continue to severely impact their livelihoods. According to the women, who held a high-level stakeholder engagement meeting along the Liberia-Sierra Leone border recently, the closure of the borders as a result of COVID-19 has brought devastating consequences that they cannot continue to bear. As a result, they claim that they are compelled to risk their lives by crossing at illegal border points, making use of the porosity of the borders.
AU mulls guarantee scheme for small businesses to spur economic transformation (Independent)
The African Union (AU) is planning to put in place a guarantee scheme for micro, small and medium-sized enterprises (MSME) to speed up the continent's economic transformation, an official said on Wednesday. Amine Idriss Adoume, director in charge of delivery program and coordination at the African Union Development Agency (AUDA-NEPAD), told a virtual meeting that one of the biggest impediments for the expansion of small businesses in Africa is the lack of affordable finance. "The scheme will be developed jointly with partners and seeks to unlock access to affordable finance for the continent's small businesses," Adoume said during the launch of the Pan-African MSME Academy for Kenya. There are currently between 95 million and 100 million MSMEs in Africa, employing some 300 million people, Adoume said. "They are therefore a key driver of economic growth and employment in the continent," he added.
---
Global news
Why exporters favour exclusive trade deal between Kenya, UK (Business Daily)
Amidst a spirited race to beat a deadline for a post-Brexit trade deal with the United Kingdom by December 31, a common debate has been the fate of Kenya's existing commitments under the East African Community (EAC) which is the overseer of regional trade. Some critics maintained that Kenya's pursuit of bilateral trade pact with the United Kingdom (UK) contravenes the principle of Article 37 of the EAC Common Market Protocol which advocates for a coordinated and common negotiated international trade and investment deals that are mutually beneficial to all members of the bloc
"We believe that Kenya needs to pursue a bilateral agreement with the UK, and if we have any other EAC country that wants to jump in, they can use the same framework," Kenya Flower Council (KFC) chief executive Clement Tulezi told the Business Daily. "We have seen with the Economic Partnership Agreement how those discussions can be complicated, and so based on that, we don't have confidence that the discussions through the EAC is the way to go."
Plastics ban glitch for US-Kenya trade talks (Nation)
Global environmental activist group Greenpeace is calling on the government to reject a move by American chemical companies to expand the plastics industry's footprint across Africa. Kenya is currently in negotiations with Washington over a new trade deal, as President Donald Trump pushes for bilateral pacts in Africa. Currently, plastic is already the US' biggest export to Kenya, with sales totalling Sh6.21 billion last year, US Congressional filings done in May this year shows. Documents obtained by Greenpeace show that the American Chemistry Council (ACC), a trade association that counts Shell, Exxon and Total among its members, also lobbied against changes to the international Basel Convention, which put new limits on plastic waste entering low and middle income countries.
Japan: To beat China in Africa Abe's successor needs to take risks (The Africa Report)
The resignation of Japanese Prime Minister Shinzo Abe will open a new chapter in the historic competition between Japan and China for resources and influence in Africa. His successor faces a formidable task in trying to roll back Beijing's influence in Africa. China is the largest financier of African infrastructure, backing one out of every five projects and is Africa's largest trading partner, with trade in 2016 totaling $114 billion. There are still many obstacles to competing with China in Africa. Tokyo's strategic reach compared to China is still massive, as the balance of direct investment by China approached the U.S. with $43b, while Japan stands at roughly $9b. A leading priority for Abe's successor will be to define a risk-taking strategy that can convince African countries that Japan can rival or at least complement the financing that Beijing has to offer.
Countries have responded decisively to the COVID-19 crisis, but face significant fiscal challenges ahead (OECD)
Governments have taken unprecedented fiscal action in response to the COVID-19 crisis, but countries will need to support economic recovery in the face of significantly increasing fiscal challenges, according a new OECD report. Tax Policy Reforms 2020 describes the latest tax reforms across OECD countries, as well as in Argentina, China, Indonesia and South Africa. The report identifies major tax policy trends adopted before the COVID-19 crisis and takes stock of the tax and broader fiscal measures introduced by countries in response to the pandemic, from its outbreak to June 2020.
Building stronger economies after Covid-19 (The Herald)
The Covid-19 virus may stalk countries for longer periods than envisaged. This has been the realisation by most countries as they ease lockdown measures against the backdrop of debilitating effects on economies caused by Covid-19 containment measures. The delicate balance exercised by governments to ensure the health and safety of their countries through lockdowns and the task to ensure buoyant economies during the pandemic has been daunting if not impossible as evidenced by most economies that have crumbled globally.
Africa with its numerous borders, movement of goods across borders has been very restricted with costs to move the essential goods and food stuffs skyrocketing despite reduced rates of import duties. As countries move out of the lockdown to resuscitate the economies, it becomes important to draw lessons from the effects of the pandemic so as to build resilient and agile entities that can easily respond to situations as dictated by the economic environment.
How tourism can lead Covid-19 recovery and why Africa is well-placed to benefit (IOL)
Around the world, countries are steadily shifting from responding to the Covid-19 pandemic to the recovery phase. And for many, tourism will play a key role here, not least due to its importance in job creation, supporting livelihoods and driving inclusive development.But tourism itself has been hit hard by this unprecedented crisis. During the first five months of the year alone, the world welcomed 300 million fewer international tourists than in 2019, UNWTO data shows. This translates into around US$320 billion in lost revenues, triple the amount lost in 2009 during the global economic crisis. Looking at Africa, there has been a decrease of 47% in international tourists. This sudden and unexpected fall places many millions of jobs and people's livelihood at risk. This is no time to go it alone. And, looking ahead, the Open Skies Policies being implemented by the African Union should be embraced fully, another example of where strong and determined leadership will make a real difference.
Speech: DDG Alan Wolff – DDG Wolff: Regular discussion of specific trade concerns helps to reduce trade friction (WTO)
The regular discussion of specific trade concerns in the Technical Barriers to Trade (TBT) Committee has helped to reduce the need for costly and time-consuming WTO litigation, said Deputy Director-General Alan Wolff on 2 September at a virtual event organized as part of the [email protected] Dialogue Series. DDG Wolff said the transparency of the process for scrutinizing WTO members' TBT measures is remarkable. The process is praised as a model that contributes to reducing trade friction, he added.
Promoting prosperity: Ten opportunities on economic development for the new Foreign, Commonwealth and Development Office (ODI SET)
The UK Foreign and Commonwealth Office (FCO) and Department for International Development (DFID) merged into the Foreign, Commonwealth and Development Office (FCDO) on 2 September 2020, following an announcement to this effect in June 2020 by UK Prime Minister Boris Johnson. The government outlined the senior leadership in August 2020 but still needs to work out the precise ways in which the departments will be merged. This set of essays considers areas in which the experience the FCO and DFID have gained can be bundled into economic policy under the FCDO. We consider a range of opportunities around aid, trade, investment and finance, focusing on the prosperity agenda, which includes support to job creation and
Maritime Informatics: an emerging discipline for a digitally connected efficient, sustainable and resilient industry (UNCTAD)
The maritime industry recognises there is a need for smarter collaboration to enhance operations, satisfy clients' expectation of transparency and predictability and respond to societal concerns. Maritime Informatics, originally defined as "the application of information systems to increase the efficiency, safety, and ecological sustainability of the world's shipping industry" was developed by data scientists to meet the needs of practice and to be applied cooperatively by practitioners and data scientists.
Covid-19 highlighted the dependence of the world on shipping to execute a resilient global integrated supply chain. Agile factories can reconfigure their production for necessary healthcare products and other suddenly high-demand goods, but without open ports and cross border trade this would be a futile effort. A recent UNCTAD policy brief provides a 10-point action plan to strengthen international trade and transport facilitation in times of pandemic. Maritime informatics should be on the strategic decision-making agenda for all stakeholders in the shipping sector, because it embraces the full range of competencies needed to raise the capital productivity of the industry.
EU post-covid-19 reconstruction hinges on pertinent policy reforms towards MENA – Centre for European Reform (The North Africa Post)
On May 27, 2020, the EU Commission presented its proposal for a post-pandemic recovery plan to help the bloc overcome the impact of the coronavirus crisis. The plan has however failed to include the grouping's need to policy reforms towards its southern neighbors in the Middle East and North Africa (MENA), whose economic and political difficulties constitute a burden for some members of the union. Luigi Scazzieri of the Centre for European Reform argues, in a recently published paper, that the pandemic, which hit hard Europe, has made a strategic rethink of the EU's approach to its southern neighbors even more urgent.