News
tralac Daily News
City of Cape Town eyes air cargo as new revenue stream (IOL)
The tourism industry requires innovative ways to ensure revenue is being generated by the sector, so air cargo will be taken advantage of while passenger transport remains low.The City of Cape Town recently launched a Tourism Bounce Back Strategy aimed at Cape Town's tourism and related sectors. Wesgro hosted a webinar with the City to discuss ways to increase demand for Cape products. Air cargo was found to be the avenue to best pursue during the pandemic. Mayco member for economic opportunities and asset management, James Vos, said: "According to information, there is an opportunity for Cape Town to leverage the fact that airlines are looking to air cargo to help generate revenue while passenger numbers remain low. We are also working to help stimulate supply and demand for Cape Town products."
Platinum has good lockdown with supply deficit set to widen in 2020, says WPIC (Miningmx)
Platinum has had a good lockdown, according to the World Platinum Investment Council (WPIC) which said on Tuesday demand for the metal outstripped supply in the second quarter. "An evolving global sea-change in the environment debate may also be at play in changing investor sentiment towards platinum, significantly bolstering platinum's green and precious metal credentials," the council said. "With the economic impact of Covid-19 depleting climate change funding, there has been growing impetus from China, Japan, South Korea the European Union and the US to prioritise the 'hydrogen economy' in cost-effectively driving forward the green agenda."
AG guidelines ensure politicians have no excuse to prevent mismanagement (BusinessLIVE)
Government officials and politicians will no longer have the ability to feign ignorance about the measures that should have been taken to prevent financial mismanagement and corruption, after auditor-general Kimi Makwetu released specific guidelines on this on Wednesday.
Technical task team to facilitate SA-US market access (SAnews)
Agriculture, Land Reform and Rural Development Minister Thoko Didiza and United States Ambassador to South Africa, Lana Marks, have agreed to establish a technical task team that will work on facilitating market access of agricultural products. Minister Didiza and Ambassador Marks made the agreement during a virtual meeting held on Tuesday. The meeting discussed agricultural trade relations of mutual interest to both countries. "Increasing agricultural production is important for food security as well as contributing to the economy through trade," Didiza said.
Kenya "not just a donee" As State Donates Millions To Boost Africa's Covid-19 War (Nairobi Wire)
The Kenyan government has disbursed a total of Sh300 million to the African Union COVID-19 Response Fund and the Africa Centres for Disease Control and Prevention (Africa CDC). The Ministry of Foreign Affairs on Wednesday said Sh200 million (2 million USD) had already been donated to the African Union. The CAS noted that Kenya is not just a beneficiary of donor funds but is also giving out to others to combat a common enemy. "Since the outbreak of the Novel Corona virus in Kenya in March 2020, the Ministry of Foreign Affairs has been actively engaged in the mobilization of medical supplies and other resources from development partners to the tune of over Ksh. 1 billion. The Ministry will remain seized of this matter of resource mobilization until we find a lasting solution to the challenge of COVID-19," Ababu said.
SGR reveals Sh21bn loss as China firm debt rises (Business Daily)
Taxpayers face a huge bill sustaining services on the standard gauge railway (SGR) after it posted a combined operating loss of Sh21.68 billion in the three years to May. A report to Parliament by the Transport ministry revealed that the China-built railway netted Sh25.03 billion in revenue over the period against operational costs totalling Sh46.71 billion – a gap that taxpayers have to plug.
Akufo-Addo risks Ghana's economy by playing games with Nigeria (Vanguard News)
Despite widespread condemnation from Ghana's own Trade Ministry, Akufo-Addo – in what is likely an attempt to curry political favour with Ghana's industrialists – has obstructed any attempt to find a civilized solution. Akufo-Addo's government has also been implicated in the seizure and demolishing of a building in the Nigerian High Commission compound in Accra. Under international law, this unscheduled destruction of a diplomatic compound is in contravention of the Vienna Convention on the Law of Treaties. Aside from international legal questions, the Akufo-Addo government has also been accused of illegal deportation of Nigerian citizens.
Economic Update for Togo: The Coronavirus Is Exerting Pressure on the Economy (World Bank)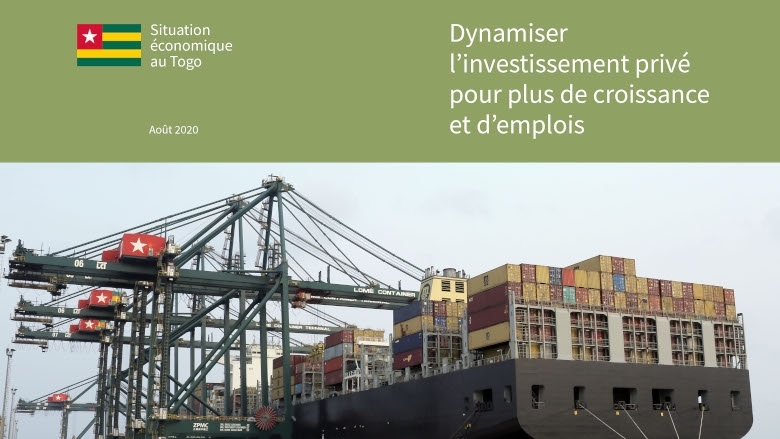 The entire Togolese economy is paralyzed, as indicated in the World Bank's first Economic Update for Togo, published today. The report Boosting Private Investment to Achieve Higher Growth and More Jobs (F), stresses that the COVID-19 pandemic could wipe out four-fifths of Togo's projected growth in 2020."We are seeing a decline in production and sales in a host of sectors, particularly in those where telework is not possible, such as manufacturing, retail trade, construction, and tourism. Roughly 62% of jobs are affected – 49% in the service sector and 13% in the industrial sector," said Urbain Thierry Yogo, Senior Economist at the World Bank in Togo and co-author of the report.
FG: New Devt Plans to Tackle Infrastructure Deficit, Production Cost (THISDAYLIVE)
The Minister of Finance, Budget and National Planning, Mrs. Zainab Ahmed, yesterday identified the goals of the country's proposed development plans as boosting infrastructure development and supporting the reduction of cost of production of goods and services, among others. She said these were critical for diversifying the economy and revenue base, poverty reduction and job creation. She spoke yesterday in Abuja at the inaugural meeting of the National Steering Committee (NSC) for the preparation of the Medium Term National Development Plan (MTNDP) 2021-2025 and Agenda 2050, which is the co-chair. Ahmed said though the African Continental Free Trade Area (AfCFTA) agreement had opened competition among African countries, as the continent gradually becomes borderless, only countries with actionable development plans would make the greatest impact on the new dispensation.
New tariffs push prices above global average (The Guardian Nigeria)
With tariff hikes in two key sectors, Nigeria is among the Organisation of Petroleum Exporting Countries (OPEC) having the most expensive petroleum products and the sixth-highest energy cost in Africa. The rising cost of energy is a source of worry to development and growth experts. Director-General, Lagos Chamber of Commerce and Industry, Muda Yusuf, told The Guardian that this would worsen the plight of the manufacturing sector, whose contribution to the gross domestic product (GDP) is less than 10 per cent. He noted that the unbearable cost of energy was part of the reason the sector remained uncompetitive.
Study offers tips for Equatorial Guinea's trade enhancement (Trade for Development News)
One way to understand the country's challenges, and the opportunities for a more diversified economic base, is via recent analysis of the country's trade. The study looks at Equatorial Guinea's supply-side and institutional constraints, and ways to take advantage of opportunities for growth. This type of research, termed a Diagnostic Trade Integration Study (DTIS) and available to all least developed countries (LDCs) and those recently graduated, is requested by a country's government and developed by the Enhanced Integrated Framework (EIF) together with partners, in this case the World Bank Group. What did Equatorial Guinea's DTIS find? What recommendations were made to the country to enhance its trade? What is the country doing in response?
---
Regional and continental news
Covid-19: EAC Countries Called to Reopen Borders (ChimpReports)
Business people operating in the East African region have asked member state governments to open up their borders to enable them freely transact businesses in observance of Standard Operating Procedures (SOPs) Following the outbreak of Covid-19 pandemic in the region, EAC countries restricted movement of people across their boundaries, allowing only cargo trucks. This left out small scale traders who used to move with their goods on buses and other means of transport stranded with their merchandise. "Covid-19 is here to stay; we must all work to keep each other safe and productive instead of increasing vulnerability to those who have been already marginalized," said Shiela Kawamara executive Director EASSI one of the participants.
Comesa free trade spirit threatened as duty deal in abeyance (The Star)
Kenya risks falling out with other Common Market for Eastern and Southern Africa (COMESA) member states following plans to impose taxes on imports from these regions.This comes amid lack of a clear position on the COMESA-EAC-SADC Tripartite Free Trade Area (TFTA) agreement, exposing cross-border trade to high tariffs. "We have been instructed by the Commissioner Customs and Border Control to reject all Comesa entries and notify the clearing agent or importers to pay the requisite taxes," a KRA internal communication seen by the Star reads in part. This is against the intentions of the TFTA which seeks to ensure no tariffs are levied on COMESA originating products, whilst each member state applies its own regime of tariffs to goods imported from outside the region.
Zambia says Africa's economic transformation lies in enhancing value addition to products (Xinhua)
The Zambian government said on Wednesday that Africa's economic transformation lies in the ability to increase value addition and strengthening the participation of small and medium-sized enterprises in national and regional supply chains. In remarks delivered at an online training program for local sourcing for partnership meeting between buyers and sellers organized by the Common Market for Eastern and Southern Africa (COMESA) Business Council (CBC), the government official said it was vital to improve technical capacity and linkages of small and medium-sized enterprises to markets.
COVID 19: ECOWAS endorses guidelines for movement across borders (TheCable)
The Economic Community of West Africa States (ECOWAS) has endorsed a unified guideline for movement across borders within the sub-region. The approval was granted by ECOWAS authority of heads of states and government at its 57th ordinary in the Republic of Niger on Monday. "In this regard, the heads of state and government endorsed the immediate application of the ECOWAS harmonised guidelines on cross-border transport, trade and health protocols in the COVID-19 pandemic and post-recovery within the ECOWAS region recommended by the Ministerial Coordination Committees on Health and Transport & Trade.
pdf ECOWAS Guidelines for the Harmonisation and Facilitation of Cross-Border Trade and Transport in the ECOWAS Region on the COVID-19 Pandemic and Related Post-Recovery Actions (927 KB)
Traditional markets, small-format shops account for 90% of urban food retailing in Africa – Report (Premium Times Nigeria)
Traditional markets and small-format shops currently account for 80 to 90 per cent of urban food retailing in African cities, a report has shown. The pdf 2020 Africa Agriculture Status Report (AASR) (9.93 MB) was launched on Tuesday at the African Green Revolution Forum (AGRF) virtual summit in Kigali, Rwanda. The report said small farmers reach urban food markets primarily via traditional wholesale markets. "The efficient operation of these markets, therefore, becomes key to small farmer access and competitiveness," reads the report.
See also: 5 ways urbanization is changing agriculture in Africa (Devex)
'Africa must learn from past experience' (The Herald)
Africa must learn from past experience and knowledge to chart its future development and the improvement of the livelihoods of the continent's citizens, President Mnangagwa said yesterday while launching the first edition of the African Fact Book at State House. "Furthermore, let us draw from our African heritage and knowledge to develop new technologies, innovations and systems that will improve our agriculture practices, accelerate the industrialisation and modernisation of our economies, and ultimately lead to a better quality of life of our people," said President Mnangagwa.
African Development Bank approves $27.33 million to ramp up the African Union's COVID-19 Response Initiative (AfDB)
The African Development Bank's Board of Directors on Wednesday approved $27.33 million in grants to boost the African Union's (AU) efforts to mobilize a continental response to curb the COVID-19 pandemic. Speaking after the Board approval of this operation, President Adesina said: "The African Development Bank will strongly support Africa to get through the COVID-19 pandemic and build back, strongly and smartly. The Bank's financial support to the Africa Centers for Disease Control, reaffirms our strong commitment to regional efforts to tackle the pandemic being coordinated by the African Union. Africa needs a well-financed Africa Centers for Disease Control, today and for the future."
Horn of Africa Cooperation: Mixed responses to new regional bloc (The Africa Report)
Relations in the Horn of Africa are complex and complicated. Creating an economic and political bloc may seem a solution to bring peace and boost trade. But it risks sparking distrust from other East African countries, and with the other regional body, IGAD.
Adesina's five-point agenda and Nigeria's readiness – The Sun Nigeria
The Board of Governors for African Development Bank (AFDB) recently re-elected Mr Akinwumi Adesina for the second time. In an interview with the Director General of National Association Of Chambers of Commerce, Industry, Mines and Agriculture (NACCIMA), Ayo Olukanni said the five-point agenda of the AFDB as unveiled by Dr Adesina are priority areas which are interlinked and deserve equal attention across board, however, strategic implementation must be pursued in an integrated manner to achieve the said agenda. The NACCIMA DG revealed that for Nigeria to gain from African Continental Free Trade Agreement (AfCFTA), Adesina must ensure prompt ratification and continued sensitization and education as being done by the National Action committee of the AfCFTA.
UN at 75: Reaffirming global commitment to multilateralism (The New Times)
The world will on September 21 mark the 75th Anniversary of the United Nations. The day will be marked with a one-day high-level meeting of the UN General Assembly among other activities to celebrate this milestone. The day will be marked under the theme: The Future we Want, the UN We Need: Reaffirming our Commitment to Multilateralism. Ahead of the celebrations, The New Times' Sharon Kantengwa had an interview with Fodé Ndiaye, the UN Resident Coordinator for Rwanda who shared some milestones of the UN in Rwanda.
---
Global news
Algeria backtracks on its free trade deal with the EU (The North Africa Post)
Algeria has asked the EU to put on hold a free trade agreement that was due to be signed this year as it drags its feet on customs reforms, an EU official said. Under the Association Agreement between the two countries, Algeria should have entered into an FTA with the EU in 2017 but has asked for three more years to prepare its customs for the deal.
The Time to Prepare for COVID-19 Vaccine Transport is Now (IATA)
The International Air Transport Association (IATA) urged governments to begin careful planning with industry stakeholders to ensure full preparedness when vaccines for COVID-19 are approved and available for distribution. The association also warned of potentially severe capacity constraints in transporting vaccines by air. Air cargo plays a key role in the distribution of vaccines in normal times through well-established global time- and temperature-sensitive distribution systems. This capability will be crucial to the quick and efficient transport and distribution of COVID-19 vaccines when they are available, and it will not happen without careful planning, led by governments and supported by industry stakeholders.
In the COVID-19 world, risk has become riskier – IMF (ZAWYA)
While the global economy faces exceptional challenges amid pandemic, market volatility, defaults and evolving regulations are set to change the landscape for the financial sector, according to a senior IMF official.On the financial front, individuals, businesses, and countries need phenomenal adjustments to the changes fueled by the ongoing COVID-19 situation, said Geoffrey Okamoto, the first deputy managing director of the International Monetary Fund (IMF). "Regulations may also change, as policymakers seek to prevent a recurrence of the volatility and reduce the need for central bank interventions to preserve market functioning," he said in the report.
ITU launches Connect2Recover to reinforce digital infrastructure in countries affected by COVID-19 (ITU)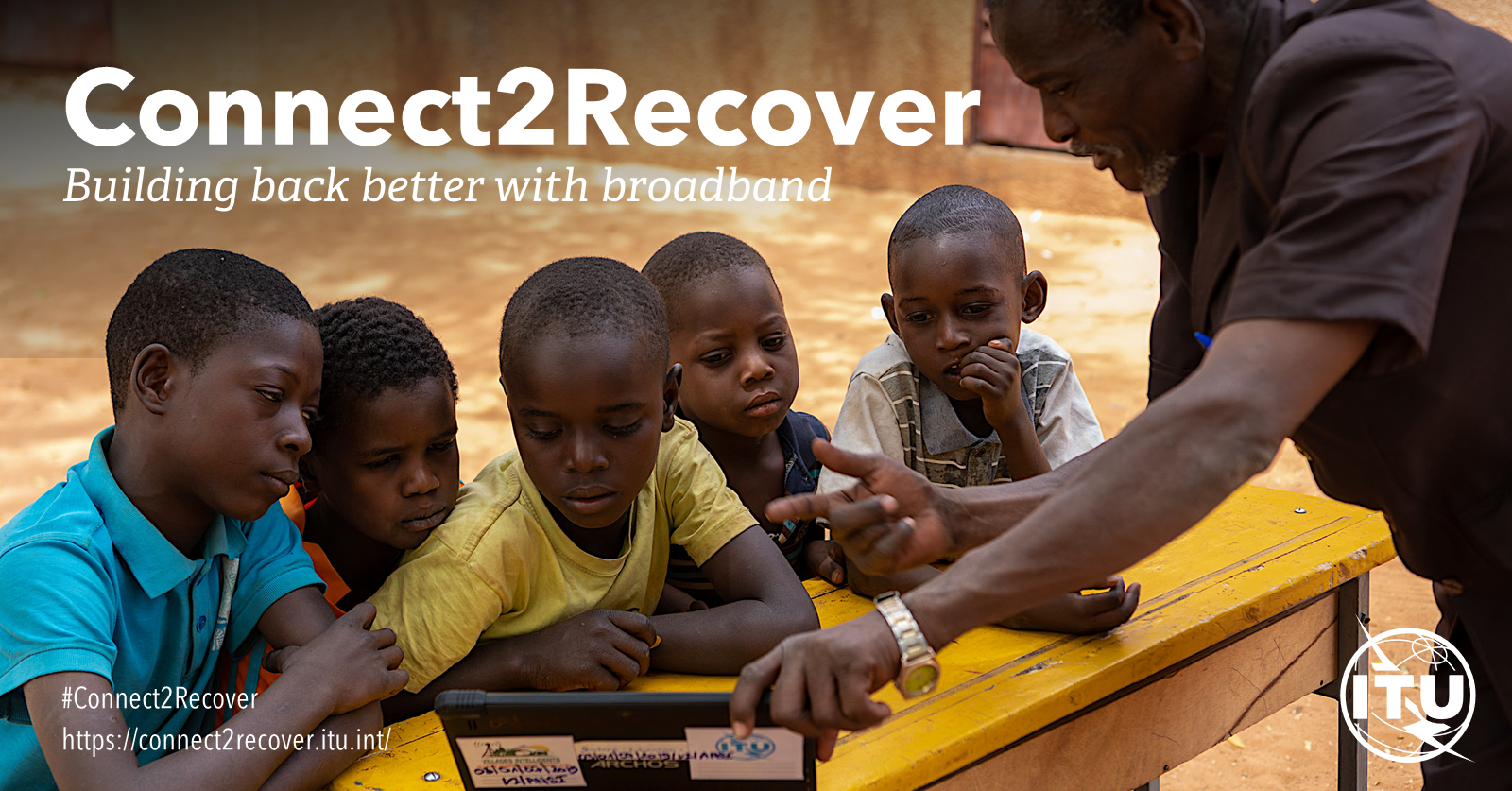 The International Telecommunication Union (ITU) has launched Connect2R​ecover​ with the support of the Ministry of Internal Affairs and Communications of Japan and the King Salman Humanitarian Aid and Relief Centre of Saudi Arabia to help countries recover from COVID-19 by expanding access to affordable and reliable connectivity. Connect2Recover will initially focus on selected countries in Africa which are some of the least well connected countries and likely to be hit hard by the pandemic in socio-economic terms.
Finance Ministers meet to refine 'single ambitious menu' for COVID-19 recovery and beyond (UN News)
Amina Mohammed addressed ministers from UN Member States, and representatives from international institutions, during a virtual meeting on Tuesday to solidify a "menu" of policy options for post-pandemic recovery and beyond, which will be presented to world leaders later this month.
The Future Relationship between the EU and the UK: Key Outstanding Issues and Precedents from other Regional Integration and Free Trade Agreements (Lexology)
On 21 August 2020 the seventh round of the negotiations on a new partnership between the EU and UK concluded. As had been expected, there was no breakthrough, and both chief negotiators, Michel Barnier for the EU, and David Frost for the UK, confirmed that substantial differences remain, with the former emphasising that he was disappointed by the lack of progress.
Position Paper of the People's Republic of China On the 75th Anniversary of the United Nations (MFA China)
We must uphold the WTO-centered and rules-based multilateral trading regime, promote trade and investment liberalization and facilitation, and build an open world economy. We should all create an enabling environment for sustainable development and make economic globalization more open, inclusive, balanced and beneficial to all.